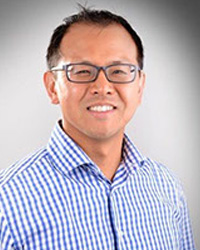 Eugene graduated from Monash University in 1996 and has worked in intensive care, coronary care, renal medicine, palliative care, and general medicine.
He enjoys all aspects of general practice, especially chronic diseases like diabetes and asthma, as well as Men's Health and preventative health.
He does full skin cancer checks and assists in orthopaedic surgery. He is also determined to help patients on their weight loss journey and keeping it off.
Eugene started at this practice earlier in the year as it is closer to home. He is married with 4 young children, enjoys racquet sports, camping and jogging.